Profile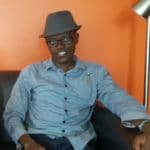 Joshua Munywoki
Candidate CV questions (extra)
Education:

Pwani University (Postgraduate Diploma in Health Research Methods), University of Nairobi (Bachelor of Science in Medical Laboratory Science and Technology))

Qualifications:

Health policy and systems research, knowledge translation, economic evaluation, leadership and management in global health

Work History:

KEMRI-Wellcome Trust Research Programme (Intern and later assistant research officer), Sick-Kids Research Institute (research student) and Mwingi sub-County Hospital (laboratory technologist - volunteer)

Current Job:

Health Policy and Systems Researcher - to promote use of research evidence in developing policies that are more responsive to health and health system needs, and evaluate implementation of existing health sector policies

Employer:

KEMRI-Wellcome Trust Research Programme – Nairobi Programme
Favourite thing to do in my job: Report writing - packaging scientific evidence for sharing with different stakeholders

About Me

My passion leans towards activities that contribute to people empowerment.

Read more

In relation to work, I trained as a health worker for my undergraduate degree. It is during hospital attachments when I realized that a health worker could be dedicated to helping patients, but be unable to do because of challenges such as availability of drugs and equipment. I wanted to understand why we often lack essential commodities needed to serve patients in public hospital. When I got an opportunity to work with KEMRI-Wellcome Trust's Health Systems Governance Group, I was glad because health policy and systems research helps us to understand health and health systems problems. Knowledge about health system challenges is an important step towards solutions to public health problems.

Away from work, I value family and having meaningful friendships. I like to socialize in ways that contribute to enlightenment of self and/or others e.g., discussions about real life issues affecting real people in society. I also enjoy blogging, photography and doing random trips with my bike.

My work

My work revolves around gathering and sharing knowledge around key health sector problems that affect health service provision in the public health system.

Read more

Research work involves multiple activities, all of which are geared towards understanding of existing problems and recommending viable solutions.

It all starts with the identification of an existing problem problem e.g., health worker strikes that interfere health service provision in health facilities.

After identification of a problem and justification of why it is important to address the problem, researchers come together and then assign roles around understanding the problem.

Research work around the problems then revolves around reading all existing literature that talks about the problem, synthesizing the knowledge and presenting what is known about this problem. Researchers/scientists will then identify knowledge gaps that need to be filled before they can recommend solutions to the identified problem.

To fill the knowledge gaps, scientists may need to do data collection and/or analysis of data, which is then added to what is found in literature. The findings are shared with other scientists that critique the findings, after which further data collection and/or analysis may be done.

After completing the above steps, different reports are generated that target different audiences. For example, findings about how and why health worker strikes are happening and affecting health service delivery can be packaged in to different types of reports that target different stakeholders. Using the evidence/knowledge, research scientists will prepare different reports such as scientific publications for other scientists to read, policy recommendations for the Ministry of Health, targeted interventions for Kenya's county governments (employers of health workers), and policy dialogues that bring health workers and government together to discuss the serious health issue.

My Typical Day

In a typical day, I read and write a lot. I also get to engage with other scientists to exchange ideas around the different research projects we are involved in

Read more

In a typical day,

I send and receive emails related to either the research projects I am doing, or research projects of other research scientists.
I read and write a lot – I read new literature and occasionally review what other scientists are doing. I also write reports based on knowledge gathered, and sometimes revise my reports based on feedback from senior research scientists and/or colleagues.
I interact with other colleagues – both scientists and non-scientists. With other scientists, we exchange ideas on how to address science-related challenges, and with non-scientists, we discuss issues such as logistics that help make it possible for us to do our science work

What I'd do with the money

If I won prize money, I would sponsor well-performing and aspiring science students to a destination of choice - one that allows them to learn more about a scientific field they are interested in

Read more

Science is centred around knowledge, so I would use the prize money to sponsor students aspiring to be scientists to visit a place of interest that can help them learn more about their career aspirations.
My Interview

How would you describe yourself in 3 words?

Organized, reliable and insightful

What was your favourite subject at school?

Mathematics

What did you want to be after you left school?

Biomedical researcher

Were you ever in trouble at school?

No

If you weren't a scientist, what would you be?

Entrepreneur

Who is your favourite singer or band?

Sauti sol

What's your favourite food?

Grilled meat and ugali

What is the most fun thing you've done?

Riding performance bikes

If you had 3 wishes for yourself what would they be? - be honest!

To be socio-politically influential, wealthy and able to work from anywhere in the country

Tell us a joke.

Hahaha
My profile link:
https://purple22.imascientist.or.ke/profile/joshuamunywoki/
---
---
---